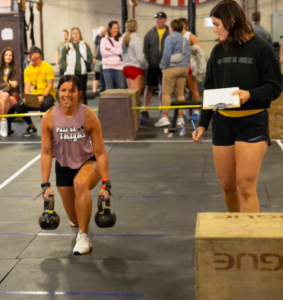 Photo by Colton Harris
Saturday Bootcamp// 8:00-9:00am
Saturday Open Gym// 9:00-11:00am

51 Hoodie Order // TWO styles of hoodies// $50 each
Deadline to order Mon. Nov. 27th // Sign up sheet at the chalkboard!
Thanksgiving WOD// Thanksgiving Day Team WOD 8:00am-10:00am
// Click here to sign up you & your teammate!// Non-member Drop-In Rate $10 
Holiday Hours// Open Gym 9am- 11am Fri. Nov. 24 & Sat. Nov. 25
51 Christmas Party// Sat. Dec. 2nd from 6:00-8:00pm// Potluck Style// Sign up link will be up soon!