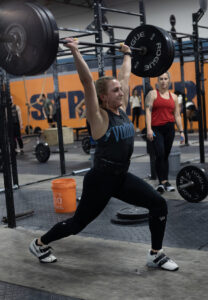 Burpees for a Cause
-Sat. Jun 10 at 9:00am
-Please join us in raising funds for a local firefighter, Harrison Moseby.
-He's been fighting cancer & we need your help with funding his cancer treatment.
-For every $1 donated= 1 Burpee will be given to the coach of your choice
-ALL donations will go directly to his GoFundMe Page by clicking here 
-Read his full story on his link posted above
Murph on Memorial Day
-Monday, May 29 from 8:00-10:00am
-Click here to Sign up on Eventbrite for heats 8am, 9am, & 10am
-Drop-in fee for non-members $20
51 Kids Camp is Back!
Camp 1: May 30- June 2
Camp 2: June 26-29 
//Day camp from 9:30-11:30am
// Ages  6-13 yrs old
// $100 per kid/ $75 for sibling
// Email info@crossfit51.com to reserve your child's spot!
Arbonne// Give your body a nutritional reset! Next 30 Day Challenge begins June 5th! // Check out all of the 100% Vegan & Gluten-Free Supplements & Products by clicking here!  Contact Michelle directly with any questions!
1st Phorm// // Click here to view 1st Phorm's full product line to help you reach your fitness goals! Please see Nizam for your orders
Saturday Bootcamp// 8:00-9:00am
Saturday Open Gym// 9:00-11:00am
Workout of the Day
For Time (37 min cap)
5 sets
200m Run 
15 Pull-ups (10 Pull-ups or 15 Jumping Pull-ups/ Ring Rows/ Banded Pull-ups)
30 Push-ups (20 Push-ups)
45 Air Squats (30 Air Squats)
200m Run
—Rest 3 min between sets—
*Optional: Perform with 20#/14# vest
*Substitute for Run: 15/12 Cals Assault Bike or 12/10 Cals Echo Bike
*Score for each set: 4-4:30 min (Time cap is 5 min for each set)
*Goal is to tackle the first set moderately (test pace) when performing multiple sets with longer rest periods. Then, maintain or build into a steady pace and intensity.
*Run: First run should allow you to immediately begin work on pull-ups. The second run pace can be a little faster because of the 3 min rest break immediately after.
*Pull-ups: Choose a variation of pull-ups that will allow you to complete a consistent set of 5 reps each time.
*Push-ups: This is a larger set of push-ups, so rest on your knees and to take tension off the arms and upper body. This will help prevent fatigue from setting in due to unnecessary time under tension on the upper body.
*Air Squats: Keep a steady pace & make sure to squat below parallel & return to full extension of the hips & knees.
Cool Down / Mobility
1 min foot smash with lacrosse ball (each side)
1 min pec smash on rig with lacrosse ball (each side)
1 min foam roll lats (each side)
"Starve your distractions, and feed your focus."
-Unknown