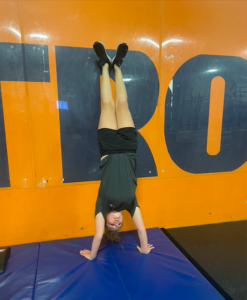 Saturday Bootcamp// 8:00-9:00am
Saturday Open Gym// 9:00-11:00am
Burpees for a Cause
-Sat. Jun 10 at 9:00am
-Please join us in raising funds for a local firefighter, Harrison Moseby.
-He's been fighting cancer & we need your help with funding his cancer treatment.
-For every $1 donated= 1 Burpee will be given to the coach of your choice
-ALL donations will go directly to his GoFundMe Page by clicking here 
-Read his full story on his link posted above
Murph on Memorial Day
-Monday, May 29 from 8:00-10:00am
-Click here to Sign up on Eventbrite for heats 8am, 9am, & 10am
-Drop-in fee for non-members $20
51 Kids Camp is Back!
Camp 1: May 30- June 2
Camp 2: June 26-29 
//Day camp from 9:30-11:30am
// Ages  6-13 yrs old
// $100 per kid/ $75 for sibling
// Email info@crossfit51.com to reserve your child's spot!
Arbonne// Give your body a nutritional reset! Next 30 Day Challenge begins June 5th! // Check out all of the 100% Vegan & Gluten-Free Supplements & Products by clicking here!  Contact Michelle directly with any questions!
1st Phorm Friday// Place your orders at the front desk by Fridays at the box! // Click here to view 1st Phorm's full product line to help you reach your fitness goals!