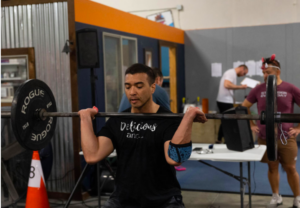 Photo by Colton Harris
Barbell Club// Sat. March 11 from 8:00am-9:00am// Come out & work on your cleans!
Saturday Open Gym// 9:00- 11:00am
Friends & Enemies// April 3-5// Free 3 Day Trial to try out our CrossFit & Bootcamp classes!

Save the Date// Lift Off  competition is back on Sat. April 29th// More Details to come!
1st Phorm Friday// Place your orders at the front desk by Fridays at the box! // Click here to view 1st Phorm's full product line to help you reach your fitness goals!
Arbonne // Next 30 Day Challenge March 20th // Gluten Free & 100% Vegan Supplements! // To check out the full line of products click here. Contact Michelle directly for more info!